2022english作文法律essay指导:International Corporate Liquidation Law需求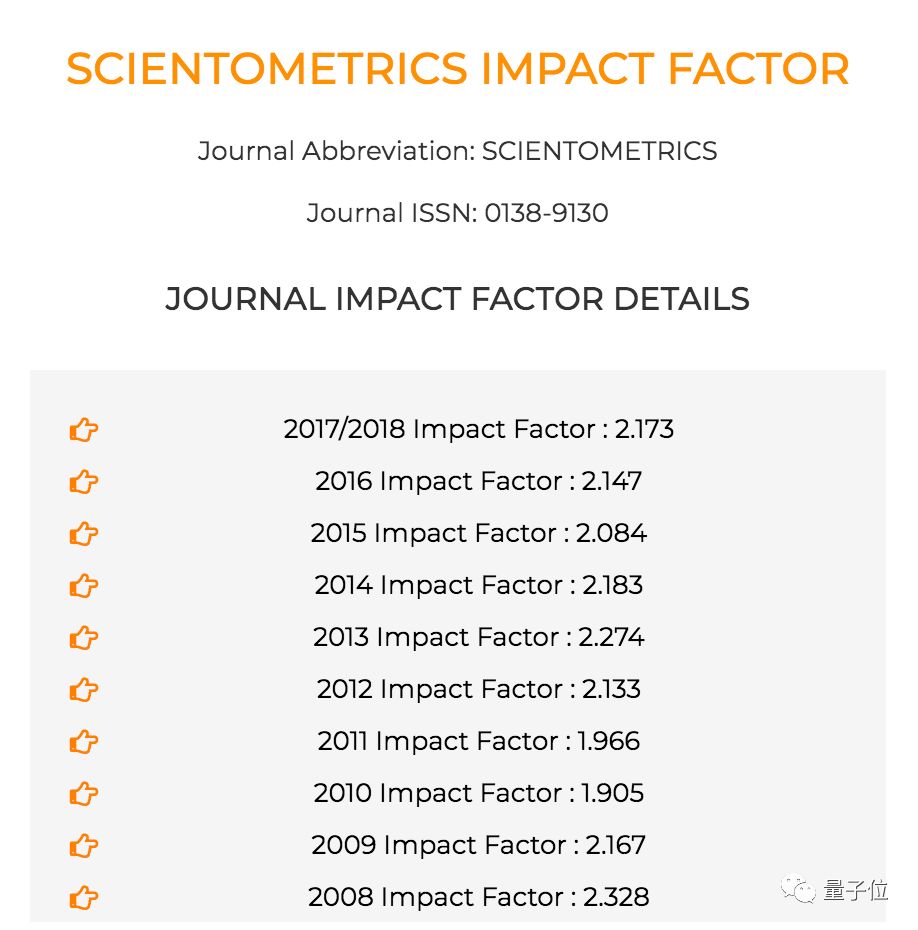 论文题目:In discussing the impact of the European Regulation on Insolvency Proceeding s upon the English rules of Common Law relating to recognition of, and assistance to, foreign liquidation and insolvency proceedings, it has been suggested that: "Arguably from a UK standpoint it is possible to say that the Regulation does not alter the current position". (Dawson "The European Regulation on Insolvency Proceedings" (2001 4 RALQ at p.367).Describe the ways in which English Law recognised and assisted foreign liquidation and other insolvency proceedings and the ways in which recognition and assistance must be provided under the European Regulation and consider whether (and to what extent) the Regulation does alter the position adopted I English Law.
所读专业:International Corporate Liquidation Law细分专业:字数:5000截稿时间:May 14, 2008学校国家:UK论文用途:Assignment 学校背景(档次):(普通大学)写作总额:补充要求:Word count excluding footnotes and bibliography Suggested structure:-Introduction-Discuss cases of s.426 Insolvency Act 1986-Discuss cases of s.221 Insolvency Act 1986-Discuss EU Regulation and COMI (Centre of Main Interests)-Conclusion Please find the attached page for cases reference.
Part XVIIMiscellaneous and General426 Co-operation between courts exercising jurisdiction in relation to insolvency(1) An order made by a court in any part of the United Kingdom in the exercise of jurisdiction in relation to insolvency law shall be enforced in any other part of the United Kingdom as if it were made by a court exercising the corresponding jurisdiction in that other part.(2) However, without prejudice to the following provisions of this section, nothing in subsection (1) requires a court in any part of the United Kingdom to enforce, in relation to property situated in that part, any order made by a court in any other part of the United Kingdom.(3) The Secretary of State, with the concurrence in relation to property situated inEngland and Wales of the Lord Chancellor, may by order make provision for securing that a trustee or assignee under the insolvency law of any part of theUnited Kingdom has, with such modifications as may be specified in the order, the same rights in relation to any property situated in another part of theUnited Kingdom as he would have in the corresponding circumstances if he were a trustee or assignee under the insolvency law of that other part.(4) The courts having jurisdiction in relation to insolvency law in any part of theUnited Kingdom shall assist the courts having the corresponding jurisdiction in any other part of the United Kingdom or any relevant country or territory.#p#分页标题#e#(5) For the purposes of subsection (4) a request made to a court in any part of theUnited Kingdom by a court in any other part of the United Kingdom or in a relevant country or territory is authority for the court to which the request is made to apply, in relation to any matters specified in the request, the insolvency law which is applicable by either court in relation to comparable matters falling within its jurisdiction. In exercising its discretion under this subsection, a court shall have regard in particular to the rules of private international law.(6) Where a person who is a trustee or assignee under the insolvency law of any part of the United Kingdom claims property situated in any other part of theUnited Kingdom (whether by virtue of an order under subsection (3) or otherwise), the submission of that claim to the court exercising jurisdiction in relation to insolvency law in that other part shall be treated in the same manner as a request made by a court for the purpose of subsection (4).(7) Section 38 of the Criminal Law Act 1977 (execution of warrant of arrest throughout the United Kingdom) applies to a warrant which, in exercise of any jurisdiction in relation to insolvency law, is issued in any part of the UnitedKingdom for the arrest of a person as it applies to a warrant issued in that part of the United Kingdom for the arrest of a person charged with an offence.(8) Without prejudice to any power to make rules of court, any power to make provision by subordinate legislation for the purpose of giving effect in relation to companies or individuals to the insolvency law of any part of the UnitedKingdom includes power to make provision for the purpose of giving effect in that part to any provision made by or under the preceding provisions of this section.(9) An order under subsection (3) shall be made by statutory instrument subject to annulment in pursuance of a resolution of either House of Parliament.(10) In this section "insolvency law" means—(a) in relation to England and Wales, provision [extending to England andWales and] made by or under this Act or sections [1A,] 6 to 10, [12 to15], 19(c) and 20 (with Schedule 1) of the Company DirectorsDisqualification Act 1986 [and sections 1 to 17 of that Act as they apply for the purposes of those provisions of that Act];(b) in relation to Scotland, provision extending to Scotland and made by or under this Act, sections [1A,] 6 to 10, [12 to 15], 19(c) and 20 (withSchedule 1) of the Company Directors Disqualification Act 1986 [and sections 1 to 17 of that Act as they apply for the purposes of those provisions of that Act], Part XVIII of the Companies Act or theBankruptcy (Scotland) Act 1985;(c) in relation to Northern Ireland, provision made by or under [theInsolvency (Northern Ireland) Order 1989] [or Part II of theCompanies (Northern Ireland) Order 1989] [or the Company Directors#p#分页标题#e#Disqualification (Northern Ireland) Order 2002];(d) in relation to any relevant country or territory, so much of the law of that country or territory as corresponds to provisions falling within any of the foregoing paragraphs; and references in this subsection to any enactment include, in relation to any time before the coming into force of that enactment the corresponding enactment in force at that time.(11) In this section "relevant country or territory" means—(a) any of the Channel Islands or the Isle of Man, or(b) any country or territory designated for the purposes of this section by the Secretary of State by order made by statutory instrument.[(12) In the application of this section to Northern Ireland—(a) for any reference to the Secretary of State there is substituted http://www.ukassignment.org/ a reference to the Department of Economic Development in Northern Ireland;(b) in subsection (3) for the words "another part of the United Kingdom" and the words "that other part" there are substituted the words "NorthernIreland";(c) for subsection (9) there is substituted the following subsection—"(9) An order made under subsection (3) by the Department of EconomicDevelopment in Northern Ireland shall be a statutory rule for the purposes of theStatutory Rules (Northern Ireland) Order 1979 and shall be subject to negative resolution within the meaning of section 41(6) of the Interpretation Act(Northern Ireland) 1954.".]Section 426 IA 1986Applies to:(i) Anywhere in the UK(ii) Any relevant country or territory i.e. "any country or territory designated" by statutory instrument- Anguila, Australia, Bahamas, Bermuda, Canada,Cayman Islands, Falkland Islands, Gibralta, Hong Kong, Republic of Ireland,Montserrat, New Zealand, Turks and Caicos islands, Tuvalu, Virgin Islands, Malaysia, South Africa, Brunei, Guernsey, Alderney and Sark.Cases(i) JN Taylor Pty Ltd [1988] BPIR 347Australia request. Australian liquidator in litigation in Australia with banks wants to examine (using compulsory powers under s.236 IA 1986) bank officers in England. Refused on public policy grounds.(ii) Southern Equities Corp.Ltd (In Liquidation), Re [2000] BPIR 28; [2001] Ch 419, sub nom. England v SmithRequest by Australian court to examine Smith (an audit partner) and to have access to documents here, but under Australian law, was allowed. Comity stressed.(iii) Duke Group v Carver [2001] BPIR 459 Australian court request for Australian judge to examine former directors (not now in office) in England under Australian law as to breaches of fiduciary duties to the company in liquidation. Allowed.(iv) Trading Partners Ltd, Re [2002] BPIR 606; Sub nom Akers v Lomas#p#分页标题#e#British Virgin Islands court request for liquidators of BVI company to have access to documents of related company held by receivers of related company in the UK. Allowed.(v) Re Television Trade rentals Ltd [2002] EWHC 211.Isle of Man request to allow CVA procedures to be applied in the UK to Isle of Man companies. Allowed.(vi) Re Dallhold Estates [1992] BCC 394Australian court requests UK to put Australian companies into administration. Allowed.(vii) Bank of Credit and Commerce International SA, Re [1993] 787, CA. (Re BCCI)Cayman Islands court request for English courts to apply ss.212, 213, 214 and 238 of UK Insolvency Act to suspected fraudulent acts against Cayman Islands companies. Allowed.(viii) Re Focus Insurance Co. Ltd. [1997] BCLC 219A request by the Bermudan court. A Bermudan company in liquidation obtained damages award against director in Bermuda and obtained bankruptcy order in England. Request to examine bankrupt in England as to his assets refused- inconsistent with his English bankruptcy which the company instigated.(ix) Re Business City Express Ltd [1997] BCC 826Irish Court. Examiner seeking rescue plan asks English court to approve the plan which contained unusual priority provisions (favoured a creditor who was financing the plan).Allowed.(x) Hughes v Hannover Ruckversicherungs AG, Re [1997] BCC 921.Bermuda request. EMLICO formed 1927 by General Electric (GE) + associates, gave insurance cover mainly to GE associates. EMLICO re-insured with Hannover Re and others. 1991 GE faced 75,000 claims for asbestos related diseases. 1995 (a) EMLICO restructured- profitable business hived down to subsidiary + 75 m. Assets; (b) EMLICO re-domesticates itself to Bermuda (re-registered there July 1995); (c) October 1995EMLICO petitions for liquidation as insolvent (provisional liquidators appointed).Accounts '94 and '95 false.Hannover Re's re-insurance contracts with EMLICO subject to Massachusetts law(includes arbitration clause). Hannover Re seeks to obtain arbitration to attack the validity of re-insurance contracts.
s.221 Insolvency Act 1986Part V of the Insolvency Act 1986 deals with unregistered companies. S.220 defines an "unregistered company" as including "any association and any company" other than a company registered under the Joint Stock Company Acts or under past or present companies legislation (the latter refers in effect to all companies Acts).Section 221 entitles the court to wind up any registered company. This includes all foreign registered companies and, apart from the EC Insolvency regulation (effective from May 31st 2002), s.221 itself provides no express limitation on the Court's power to wind up any company anywhere.Nevertheless the courts have developed their own principles to define and limit the scope of their jurisdiction under s.221. Furthermore, the law of incorporation primarily settles the status of a company (Dicey and Morris, "The Conflict of Laws", 1987 edition, p.1128).#p#分页标题#e#The court may order a winding up here under SS.220 and 221 1A 1986 or it may order an ancillary winding up under those sections Banque des Marchands de Moscou(Koupetschesky) v Kimbersley [1951] ch 112Note also s.225 – dissolved foreign companies which had been carrying on business in Great Britain can be wound up here if the GB operations ceasesThere appear to be three main trends to the decisions of the Courts;(i) The courts have generally been prepared to order an "ancillary" winding up i.e. designed to assist a foreign winding up. Occasionally they have ordered a winding up in the UK in respect of a foreign registered company where it is clear that the company's home jurisdiction will not do anything to wind up the company even though all its activities have ceased;(ii) The courts will sometimes make an order where there is a "sufficient connection" to the UK;(iii) Most recently the courts have adopted one of the most significant principles of conflicts of laws, the doctrine of "forum non conveniens" to determine whether or not to make a winding up order.
The three trends and the main cases are:1. Prepared to make w/up order that is ancillary to a main w/up elsewhere (see Phillip Smart's article).e.g. w/up in Australia/India etc then it is cheaper for creditors/overall costs to w/upEnglish parts here.N.b. Ancillary-designed to assist.Therefore main liquidation can give directions.Re Matheson brothers Ltd (1884) 27 Ch D 225Re Commercial Bank of South Australia (1886) 33 Ch D 174Re English, Scottish and Australian Chartered Bank [1893] Ch 385Re Queensland mercantile Agency Co. Ltd. (1888) 58 LT 878 and (in Scotland) (1888)15 R 935North Australian Territory Co. Ltd v Goldsbrough, Mort and Co. Ltd. (1889) 61 LT 716Re Jarvis Anklin Mortgage Co (1895) 11 TLR 373Re Hibernian Merchants Ltd [1958] Ch 76Vocalion (Foreign) Ltd, Re [1933] 2 Ch 196, Ch D:2 Second main trend/branch of cases: Where there is a sufficient connection with the UK.For this to be followed there usually has to be someone in the UK who can take the benefit of the order. Not vital that there be assets in the UK although that helps. Must show some creditors will benefit from fact a w/up order has been made.Sometimes benefit can be incidental: e.g.Eloc Electro-Optieck and Communicatie BV, Re [1982] Ch 43Compania Merabello San Nicholas SA, Re [1973] Ch 75.: Megarry laid down the requirements for the sufficient connection test:Banque des Marchands de Moscou v Kindersley [1951] 1 Ch 112Re Harrods Buenos Aires [1992] Ch 72:Banco Nacional de Cuba v Cosmos Training Corp [2000] 1 BCLC 813 (CA)Atlantic and General Information Investment Trust Ltd v Richbell Information ServicesInc. [2000] 2 BCLC 779:Stocznia Gdanska SA v Latvian Sipping Co (Repudiation) [2001] 2 BCLC 1116 (known#p#分页标题#e#as Latreefers).Re Real Estate Development Co. [1991] BCLC 210Wallace Smith & Co Ltd, Re [1992] BCLC 971Company,A, Re (no 003102 of 1991) e.p. Nyckeln Finance Co Ltd [1991] BCLC 539Company, A, Re (no 00359 of 1987) [1988] Ch 2103. The Third and most recent trend -the principle of forum nonconveniens (appropriate-therefore an inappropriate court)e.g. Spiliada v Cansulex [1987] AC 460-not an insolvency case.English law has never been that keen on forum non conveniens-mostly a civil law principle- but in Spiliada the HL applied this principle.Prior to this insolvency law had applied Lazard Brothers & Co v Midland Bank Ltd[1933] AC 289 approach (governing law is law of incorporation) but now Spiliada is a possible approach.e.g.Wallace Smith & Co Ltd, Re [1992] BCLC 971: court used forum non conveniens test-said English law not appropriate law-very little in way of assets-there was a benefit to a subsidiary company of proceeding in Canada because there would be a constructive trust claim-therefore rendered the action more appropriate in Canada.Other CasesRe Allobrogia Steamship Corp. [1978] 3 All ER 423New Hampshire Insurance Co. v Rush and Tomkins Group plc [1998] 2 BCLC 417Lancefield v Lancefield [2002] BPIR 1108
EU Insolvency Regulations• Regulatory Framework• Co-operation and ConflictThe EC Regulation on Insolvency Proceedings 2000This Regulation was adopted on 29th may 2000 and came into effect 31st may 2002. The Council of the European Union adopted it to make good the failure of member states to pass the Draft Bankruptcy Convention that had been in negotiation since the early 1960s.Basic ideas of the Regulation:(i) The main insolvency proceedings can only be opened in the country where the debtor has its "centre of main interests" (COMI). If a debtor has an "establishment" in another member state it is possible for proceedings to be opened in that state. The proceedings are called "territorial" if they are opened before the main proceedings and "secondary" if opened after the main proceedings have started.(ii) Whilst main proceedings apply to all assets in the EU, territorial or secondary proceedings are limited to assets in the state of the territorial or secondary proceedings.(iii) The Regulation allows a member state to operate the insolvency proceedings according to its own insolvency laws. There is no single set of laws which govern the conduct of all proceedings in the EU wherever initiated. Thus main proceedings opened in England are conducted under trhe English insolvency laws and a secondary proceeding opened in France is conducted under French law.(iv) Creditors can prove for their debts in all proceedings subject to the safe guard that anything received in one proceeding must be taken into account in receiving a dividend in another to achieve equality of treatment amongst all creditors.#p#分页标题#e#(v) There is provision for exchange of information between the liquidators and other insolvency administrators who are conducting the proceedings in different states.(vi) The Regulation only applies to insolvency proceedings. Thus a solvent winding up is not governed by the Regulation. In addition the Regulation does not apply to insolvency proceedings for insurance undertakings, holding funds or securities for third parties and collective investment undertakings.(vii) Only "collective insolvency proceedings" are subject to the Regulation, accordingly receiverships are outside the scope of the Regulation.(viii) The Regulation consists of 47 Articles and three Annexes. It is preceded by a preamble containing 33 paragraphs. The preamble is background preparatory material on the whole and can be used to aid in the interpretation of theArticles but occasionally appears to be designed to be almost legislative in its effect e.g. paragraph 14 of the preamble which says that the Regulation "applies only to proceedings where the centre of the debtor's main interests is located in the community".(ix) One purpose of the Regulation is to avoid forum shopping.(x) Recognition of insolvency proceedings must be recognised by all other member states "on the principle of mutual trust".Reading MaterialsSealy and Milman, 'Annotated Guide to the Insolvency Legislation', 8th edition, Chapteron the EC RegulationFletcher, 'Insolvency in Private International Law', 2nd edition (2005), Chapter 7CasesBRAC Rent-a-Car International Inc, Re [2003] EWHC (Ch) 128;[2003] BCC 248Re Moran Brooks [2003] BCC 239Telia AB v Hilcourt (Docklands) Ltd [2003] BCC 856Daisytek ISA [2003] BCC 562 and 984Shierson v Vlieland-Boddy [2005] 1 WLR 3966; [2006] BCC 946.Geverand Trading Co Ltd v Skjevesland [2003] BCC 209The Salvage Association [2003] BCC 504Eurofood IFSC Ltd Case c-341/04 [2000] BCC 397; [2004] BCC 383.